Hazardous Substance Compliance Specialists
Does your business need to comply with the Health and Safety at Work (Hazardous Substances) Regulations?  Our pratical approach makes workplace compliance straightforward and ensures you, your business and your workers are safe!
And to make sure you remain compliant, all our clients get access to our Certificate Reminder system which includes customised checklists tailored to your site!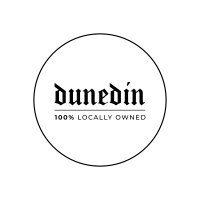 Call us on –  03 477 5996
We think every worker in NZ has a right to go home from work at the end of the day and not suffer any harm due to exposure to chemicals used in the workplace.
To achieve this we work alongside business owners and PCBU's who use and store Hazardous Substances. We listen to clients so they get what they really need.  We deliver to a well-controlled program so our clients get their certification on time and cost effectively.
We communicate clearly with our clients so they are confident that they meet their regulatory requirements
We train Hazardous Substance Certified Handlers to National Standards so that Employers and Workers can feel confident they completely meet (and exceed) legislative requirements.  We train fillers of compressed gas cylinders as Approved Fillers including SCUBA/BA.
We collaborate with other Compliance Certifiers and a network of established and experienced Training organisations to make sure you get the best resources to manage the Health and Safety of your business and your employees.
NZ Towns and Citys Visited
With over 16 years experience in HSNO and HSW (HS) Act compliance we are the right team to ensure your Workplace meets it obligations under the Act and Regulations.
We can help with advice and guidance on how to meet your Compliance Certification Requirements…